Smarter Healthcare Staffing Software
Automate your healthcare staffing processes for streamlined sourcing and onboarding, smooth communication, unambiguous credentialing, and timely compliance. Along with continuous support with improving the healthcare staffing workflows, NextCrew cloud-based healthcare staffing software also manages and tracks your entire front to back-office operations, improving work efficiencies across labor-intensive tasks, and reducing unnecessary staffing costs.
Book a Demo
Streamline operations with a staffing solution built for Healthcare, including Travel, Per-Diem, Home Healthcare, and Allied.

With NextCrew's easy-to-use interface and e-signature module, onboarding healthcare staff has never been easier for healthcare staffing agencies. Forget the manual processing and say yes to healthcare staffing automation!

Streamline the healthcare credentialing process with NextCrew healthcare compliance software that regularly notifies about outstanding and expiring credentials and gives workers the flexibility to manage compliance documentation and increase audit readiness.

Effectively manage healthcare staff's availability and optimize the staff schedules with exceptional scheduling capabilities of the NextCrew nurse scheduling software for multiple facilities.

Allow the healthcare staff to seamlessly submit daily expense reports by simply clicking and uploading report photos on our healthcare staffing mobile app.

Robust healthcare staffing app with innovative geofencing capabilities for accurate time reporting and digital timesheet approval.

Seamlessly integrate with the existing systems such as payroll, invoice, or VMS using NextCrew's open API for all the payroll and invoicing activities post-approval, avoiding all manual errors and duplication.

Streamline regular medical staffing tasks like onboarding, credentialing, and compliance with our robust, efficient, and integrated healthcare staffing software solution.
Want a reliable workforce management solution for today's world that you can brand as your own? Request a live demo today.
Request Demo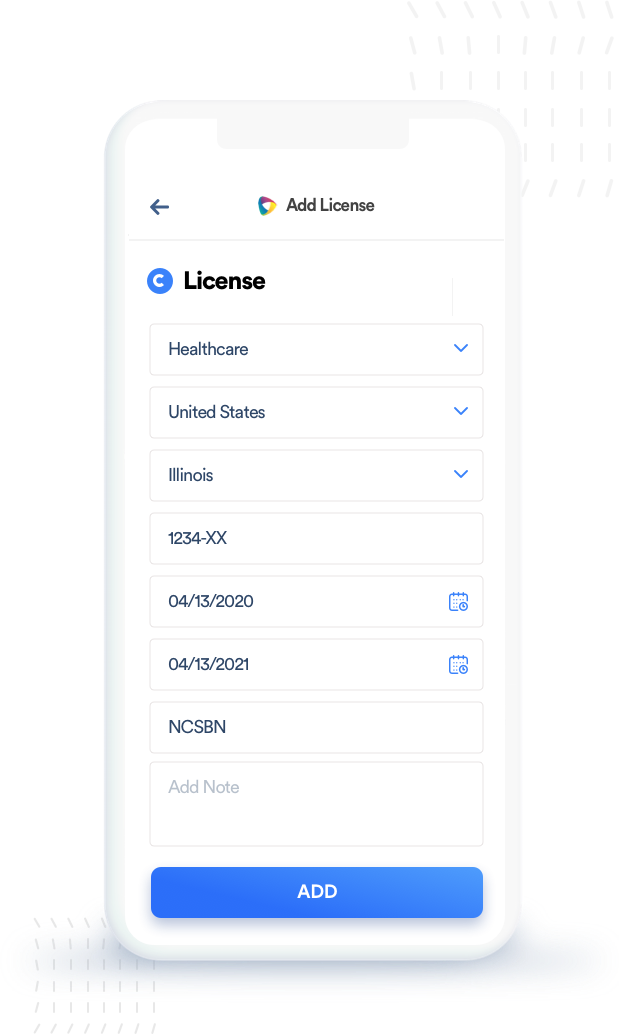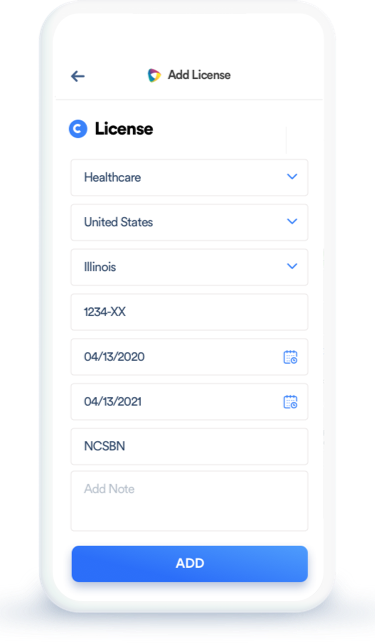 Our streamlined and user-friendly interface ensures uninterrupted and robust communication between healthcare staff and recruiters.
The ability to plan and strategize action points for the business using the detailed healthcare staffing reports facility makes it the best medical staff scheduling software. "Critical Support"
Our company connects employees with employers in the Healthcare field, and, as we all know, COVID-19 has been a challenge for all of us. NextCrew has allowed us to contact hundreds of available candidates with just one click! We have been there for our clients, and we have been able to provide them with the necessary human resources they need at this critical time!

Naife Salomon
Healthcare Recruiter
Access Staffing

Ready to get started?
Get in touch or request a demo
Request a Demo