Use Case
Healthcare
Staff Scheduling Software
Healthcare staffing companies are facing the daily challenge of filling crucial roles with qualified, carefully selected providers. 66% of hospitals are already feeling a material shortage in nurses, driving increased use of temporary staffing solutions.

Evidence suggests shortages of nurses and physician enrollees is here to stay, limiting the future supply of healthcare professionals at a time when the need for medical personnel continues to increase. Growing geographic imbalances in supply and demand will benefit staffing firms capable of mobilizing highly specialized practitioners in distinct geographical areas.
Unlike many other industries, medical placement requires current licensing, training/certifications, and verifications to practice, all of which need to be updated on an annual basis
Management of schedules and the availability of providers is a daunting and time-consuming task for many healthcare recruiters
Tracking expenses of your providers by email and text is not efficient, and often requires a duplicate data entry in multiple systems
Healthcare has unique challenges with timesheet approvals, many times requiring additional oversight or confirmation from a supervisor
Want a reliable workforce management solution for today's world that you can brand as your own? Request a live demo today.
Request Demo

NextCrew offers cloud-based nurse scheduling software that streamlines on-demand healthcare staffing from start to finish. Our intuitive platform simplifies sourcing, onboarding, and workforce management with an innovative self-service mobile app. With NextCrew, you can boost customer satisfaction to build your brand and grow your market share.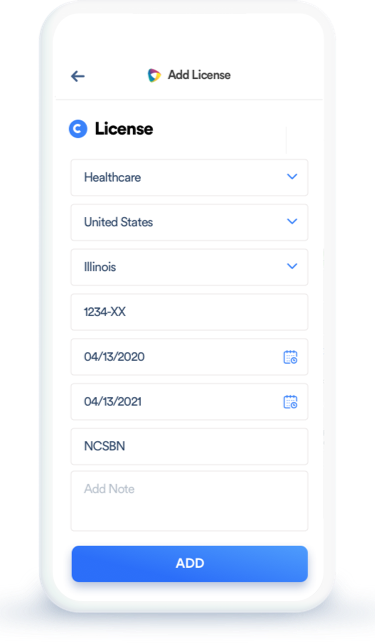 Onboard medical staff with the tap of a finger using the e-signature module

Receive notifications up to 30 days before medical licenses are due to expire, and give workers the ability to update credentials via the NextCrew mobile or web app

Quickly view which medical professionals are available when, and notify providers of relevant jobs based on their credentialing, state designation, location, and schedule
Leverage our innovative geofencing mobile app to collect accurate time and allow your clients to sign timesheets digitally

Allow your providers to submit expense by merely taking a picture through NextCrew mobile app and integrate with your payroll and invoices after approval

Integrate with existing systems such as payroll, invoice or VMS using NextCrew's Open API to avoid errors and duplicate data entry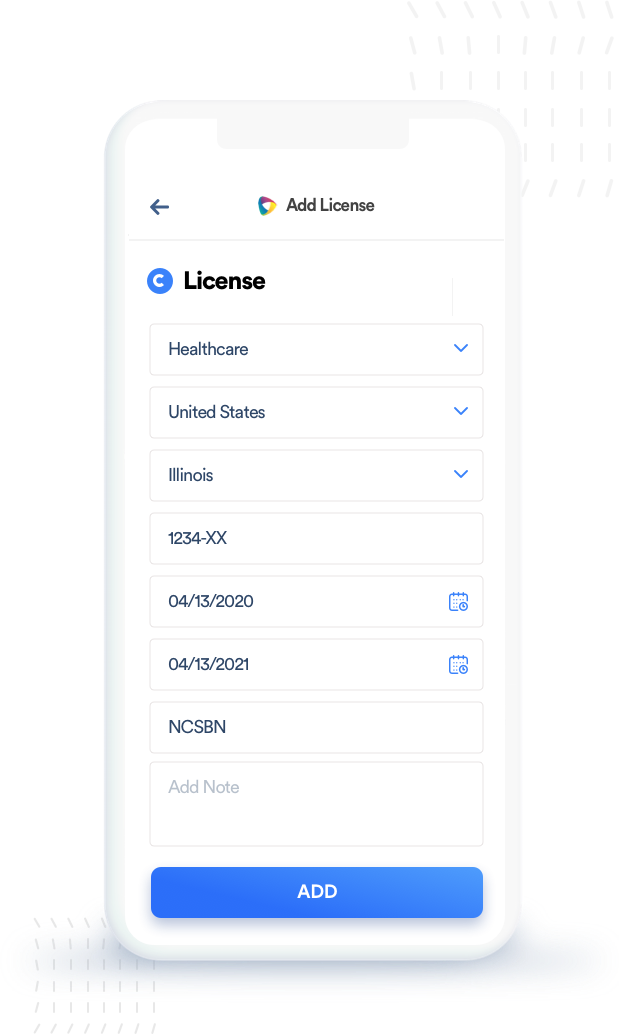 Reap the Benefits
Reduce the cost of compliance management
Fill jobs quicker and with the right employees based on position, availability, and privileges
Eliminate duplicate data entry for payroll and invoicing "Critical Support"
Our company connects employees with employers in the Healthcare field, and, as we all know, COVID-19 has been a challenge for all of us. NextCrew has allowed us to contact hundreds of available candidates with just one click! We have been there for our clients, and we have been able to provide them with the necessary human resources they need at this critical time!

Naife Salomon
Healthcare Recruiter
Access Staffing

Ready to get started?
Get in touch or request a demo
Request a Demo