Temporary Staffing Software
Industrial staffing faces unique challenges. Record numbers of the skilled labor force are becoming eligible for retirement. Meanwhile, the trend for offshoring industrial positions is growing. While competing for qualified workers, staffing agencies are adopting new technology – nearly 60% of recruiters are now using text messaging to communicate with a candidate. At the same time, 77% of industrial job seekers are using mobile apps to find open assignments.
Challenge of finding the right talent, performing a background check, and onboarding the best workers increases cost
With thousands of people in your database, keeping information up-to-date becomes expensive and tedious
Clients have an ever-growing demand for critical last-minute jobs
Various methods – some clients use paper clock-ins, while others rely on a time-clock
Learn how we can transform your staffing process
Request Demo

NextCrew is a Software-as-a-Service (SaaS) platform that provides on-demand staffing technology to modernize workforce management and reduce the cost of staffing. We built NextCrew to simplify every aspect of scheduling and communication with next-generation process management tools.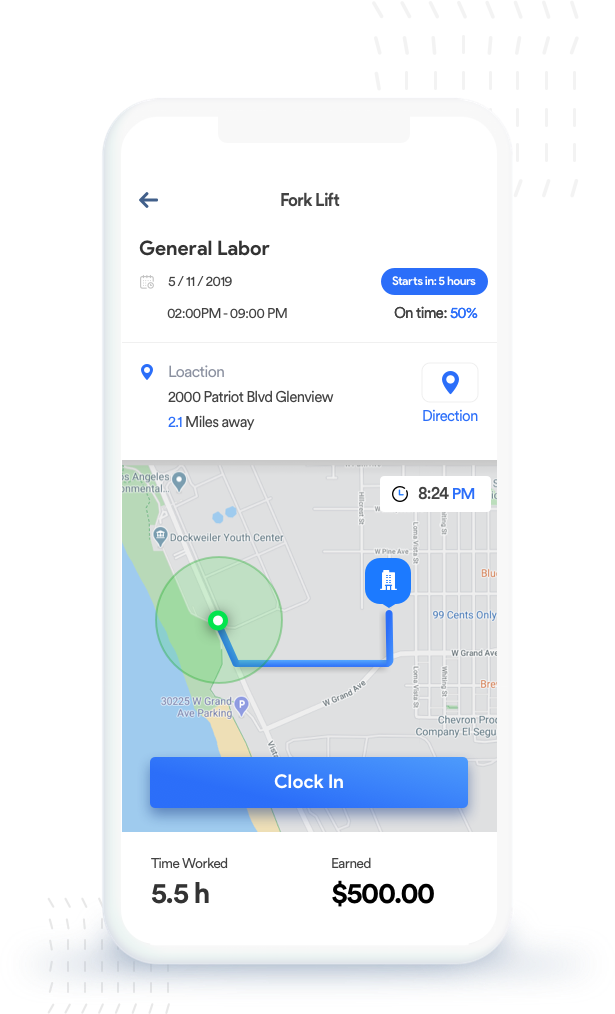 Notify workers about an open job based on their skills and location

Allow workers to manage their schedule and licenses on the go

Have instant visibility into who is on-site, manage tardiness and no-shows, and communicate changes instantly to clients

Ditch your clunky time-clocks. Allow employees to clock-in via the mobile app with geofencing or convert any tablet into a web-clock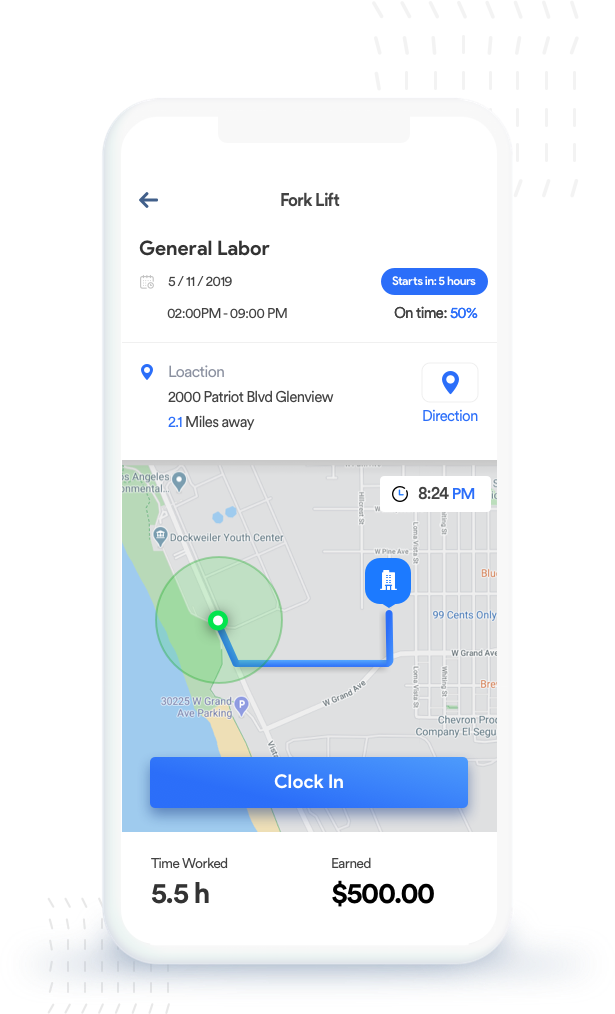 Reap the Benefits
Redeploy screened and vetted workforce efficiently
Keep employees engaged by providing easy-to-use technology
Get paid quicker by digitizing timesheet approvals "Framework for Growth"
The product and support are excellent. NextCrew has helped transform our business. It has provided the framework for considerable growth and productivity improvements.

Chris DeSantis
President
Atlantic Coast Merchandising

Ready to get started?
Get in touch or request a demo
Request a Demo