Light industrial staffing software by Nextcrew helps you source and onboard qualified contractor workers in the industrial, manufacturing, and production workplaces. Our industrial staffing software integrates front office, back office, and middle office operations, making it the right solution for sourcing and recruiting assemblers, distribution workers, forklift personnel, inventory managers, logistics workers, etc. without going through any manual processing.

With our industrial staffing software, one can manage everything from staff onboarding and scheduling to payroll and to invoice within a single fully-integrated and user-friendly platform. Plus, it automates time-consuming activities, freeing up time for your operations and sales teams and hiring managers to focus on other core responsibilities.
Challenge of finding the right talent, performing a background check, and onboarding the best workers increases cost
With thousands of people in your database, keeping information up-to-date becomes expensive and tedious
Clients have an ever-growing demand for critical last-minute jobs
Various methods – some clients use paper clock-ins, while others rely on a time-clock
Learn how we can transform your staffing process
Request Demo

NextCrew is a Software-as-a-Service (SaaS) platform that provides on-demand staffing technology to modernize workforce management and reduce the cost of staffing. We built NextCrew to simplify every aspect of scheduling and communication with next-generation process management tools.
Main Challenges of Industrial Staffing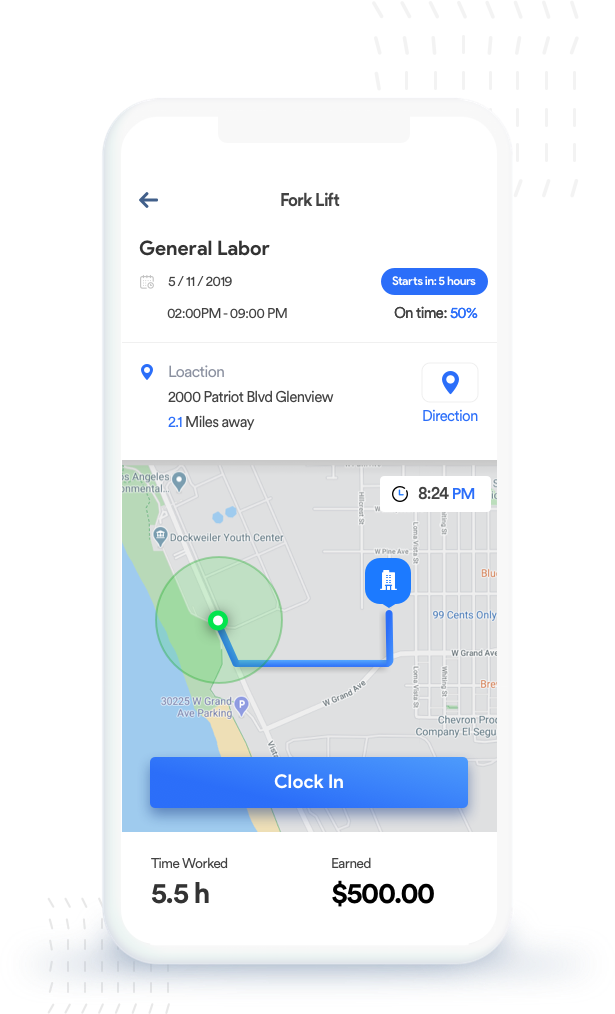 Main Challenges of Industrial Staffing

Gone are the days of manual payrolling and invoicing! NextCrew's industrial staff scheduling software lets you manage the complete payroll and invoicing cycle for each of the on-site workers, technicians, and managers working in the different shifts effortlessly.

Source the right people and keep your database up-to-date and get real-time access to how the sourced industrial workers are performing through the geofencing technology integrated within the Nextcrew industrial staff scheduling mobile app, putting an end to procrastination, buddy punching, and no shows.

Ensure transparent communication regarding the workers' last-minute job requirements by sending timely job reminders and event details through our staffing software for industries.

Add detailed ratings and reviews for the crew members with our easy-to-use staffing technology software to ensure transparency and accountability.

Onboard warehouse managers, inventory staff, and other industrial workers with Nextcrew industrial staffing solutions that offer on-demand staffing technology software. Managing the on-going and ad-hoc staff recruiting demands and eliminating the time-consuming paperwork.

NextCrew's on-demand staffing software for industrial purposes completely streamlines the process of collecting on-site industrial and manufacturing workers' timesheets and getting them approved by the client.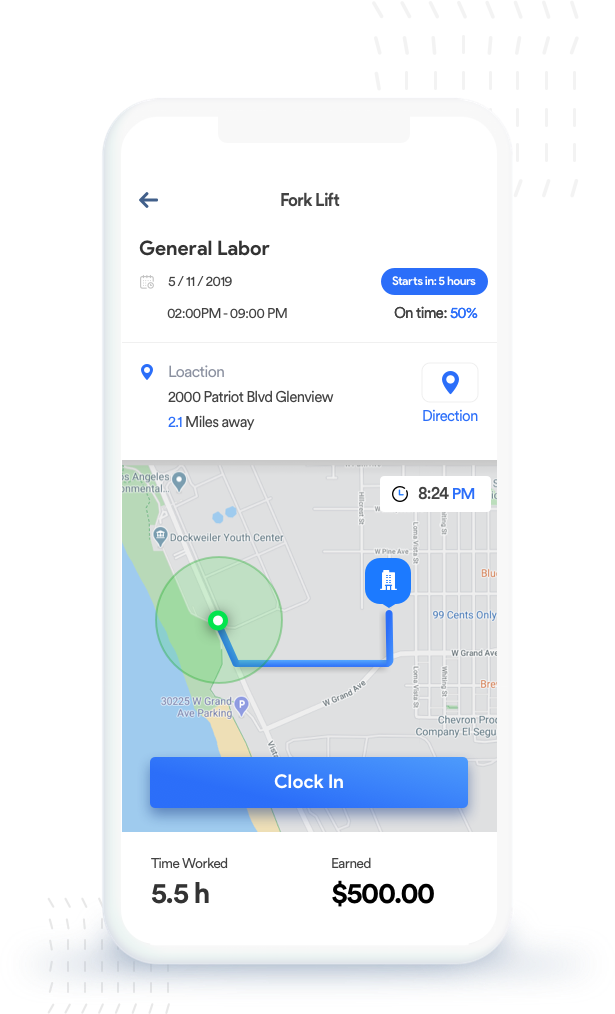 Reap the Benefits
Redeploy screened and vetted workforce efficiently
Keep employees engaged by providing easy-to-use technology
Get paid quicker by digitizing timesheet approvals "Framework for Growth"
The product and support are excellent. NextCrew has helped transform our business. It has provided the framework for considerable growth and productivity improvements.

Chris DeSantis
President
Atlantic Coast Merchandising

Ready to get started?
Get in touch or request a demo
Request a Demo