Experiential Marketing Software
NextCrew experiential marketing software is developed and designed to fit the demands of small to large scaled experiential marketing staffing agencies that want to create engaging experiences for their clients.

Through its user-friendly design, it gives you the power to find the top talent hassle-free, collect data on their on-site clock-ins and clock-outs, and collect consumer surveys effortlessly, improving your in-house staffing processes and taking your business to new heights without worrying about this nitty-gritty.
Up to date maintenance of the records of all the staff working from different locations and for different clients can be grueling.
Sourcing and screening candidates that are competent enough for the work and fulfill the current staffing needs.
Remote workforce management demands you to be more particular about the timely work completion and fulfillment of all the staff's work duties on time.
Collecting timely surveys through traditional approaches and no modern solutions can be challenging in today's time.
Learn how we can transform your staffing process
Request Demo

NextCrew is a Software-as-a-Service (SaaS) platform that provides on-demand staffing technology solutions to the modern workforce and reduces the liability on traditional methods, cost of staffing, amount of time required to complete the daily process. NextCrew's proprietary experiential marketing software simplifies every aspect of scheduling and communication with the on-site workers through its next-generation process management tools.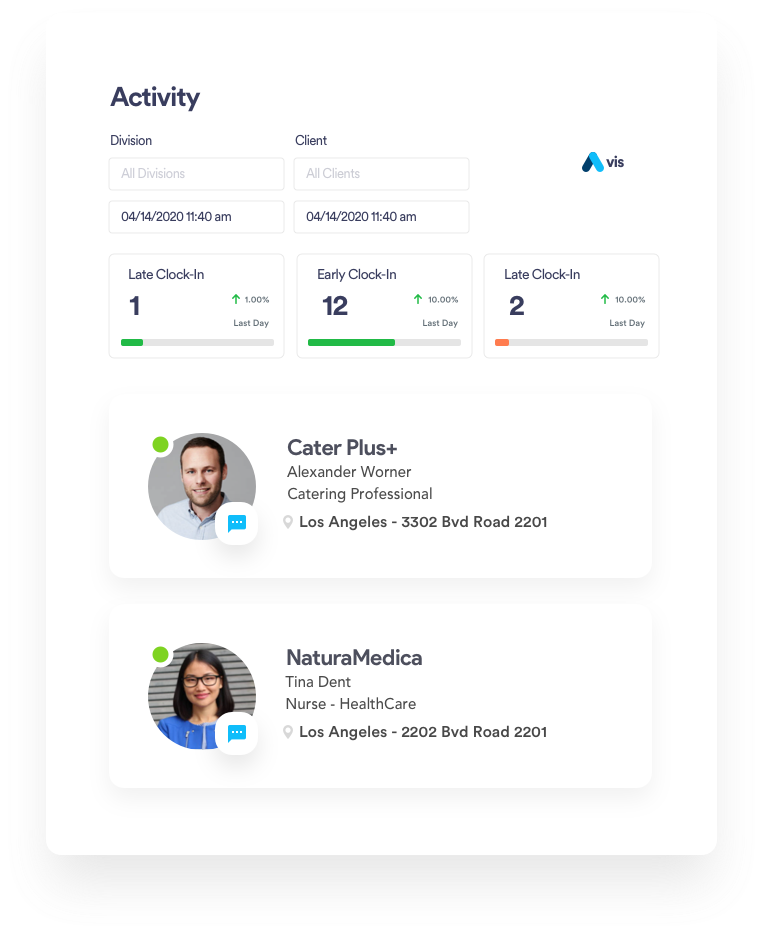 Empower employees to keep their information and availability up to date by offering self-service technology software that doesn't require a dedicated resource to manage the employee records.

With the smart geofencing capabilities of the NextCrew employee management software, easily track the workers' on-site presence, send automatic job reminders, and notifications to minimize no-shows.

Our modern staffing solutions help establish a smooth and hassle-free staffing process that requires lesser to no human intervention, reduce the daily time to fill a job by connecting with the right candidates based on location, skills, and availability streamlines the daily operations for better functioning and growth.

Submit expenses reports and employee surveys to clients digitally through just a couple of clicks. Bid bye-bye to manual processing and embracing automation and integration with NextCrew!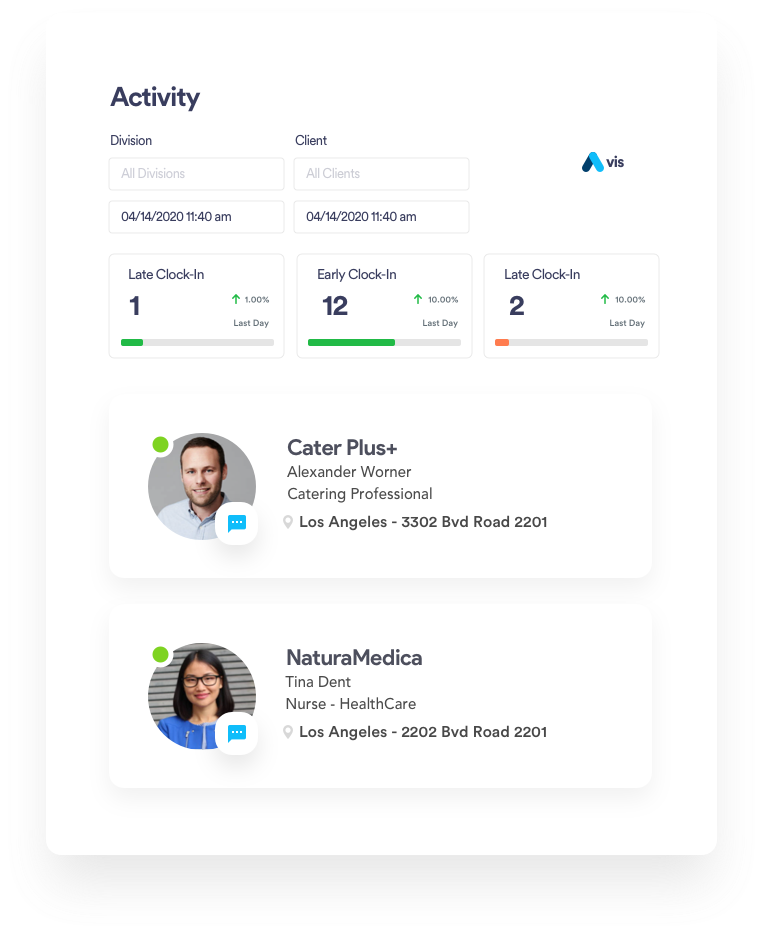 Reap the Benefits
Reduce time to fill a job by connecting with the right people based on location, skills, and availability
Send automatic job reminders and notifications to minimize no-shows
Scale your business by embracing automation and integration "Excellent Staffing Platform"
NextCrew allows us to staff jobs quickly and streamline our internal process. The employee app makes it easy to communicate at scale. We are staffing more jobs with better talent thanks to the NextCrew platform.

Jade Edwards
Director of Operations
A Plus People

Ready to get started?
Get in touch or request a demo
Request a Demo