Experiential Marketing Software
In experiential marketing, the right staff on-site engages consumers and creates an experience to remember. Your clients are looking for workers with specific qualities and skills that can create a lasting impression on consumers and increase brand loyalty. Finding the top talent, getting them on-site on time, collecting consumer surveys, and sending them back to clients create a challenge even for the most experienced recruiters.
With thousands of people nationwide in your database, keeping information up to date becomes a tedious process
Not only do you have to source the right staff in varying locations and events, but you must also make sure that the people you choose will make a product launch successful
When you manage a workforce virtually, ensuring that they are on-site and on-time is cumbersome but critical
When you need to collect consumer feedback thoroughly and efficiently, conventional tools fall short
Learn how we can transform your staffing process
Request Demo

NextCrew is a Software-as-a-Service (SaaS) platform that provides on-demand staffing technology to the modern workforce and reduces the cost of staffing. NextCrew's proprietary software simplifies every aspect of scheduling and communication with next-generation process management tools.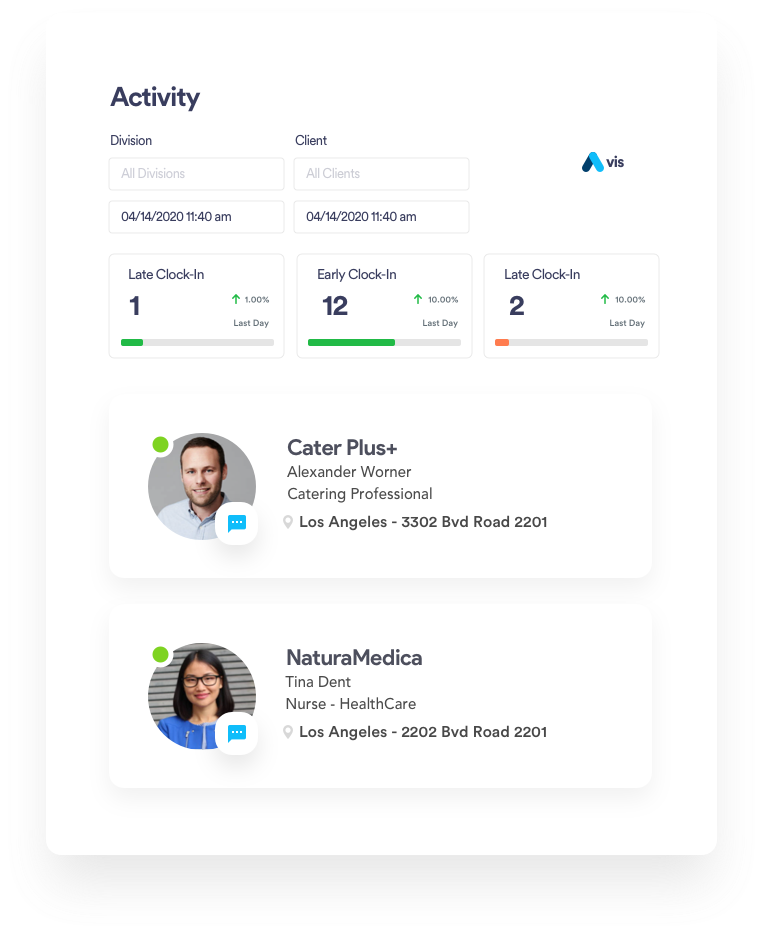 Empower employees to keep their information and availability up to date by offering a self-service technology

Manage events efficiently by knowing who and when they are on-site with geofencing capabilities

Have instant visibility into who is on-site, manage tardiness and no-shows, and communicate changes to clients in real-time

Skip the hassle and submit expenses or surveys to clients digitally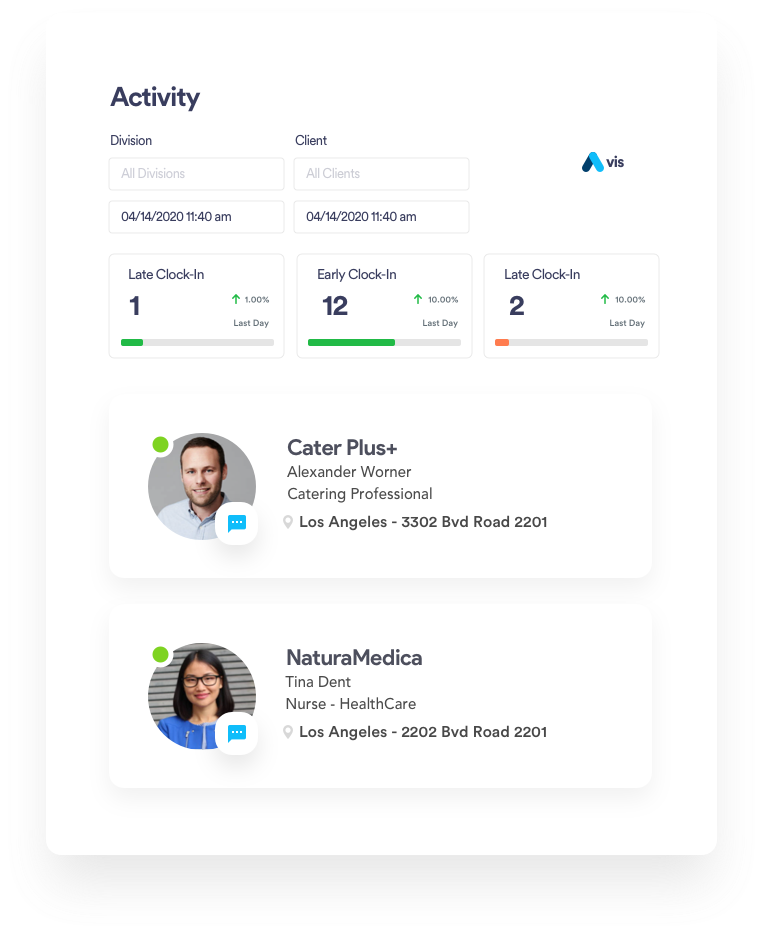 Reap the Benefits
Reduce time to fill a job by connecting with the right people based on location, skills, and availability
Send automatic job reminders and notifications to minimize no-shows
Scale your business by embracing automation and integration "Excellent Staffing Platform"
NextCrew allows us to staff jobs quickly and streamline our internal process. The employee app makes it easy to communicate at scale. We are staffing more jobs with better talent thanks to the NextCrew platform.

Jade Edwards
Director of Operations
A Plus People

Ready to get started?
Get in touch or request a demo
Request a Demo