Event Staff Scheduling Software
Collaborate with your crew on the venue through Nextcrew event staff scheduling software to ensure timely recruitment and operational management of the event. Our event staffing software lets you keep a complete track of which staff is working at which event venue, manage on-site staff's work schedules and shifts, know if there is a requirement of additional staff, access timesheets and staff clock-ins, and get daily valuable exports of the information you require.
Learn how we can transform your staffing process
Request Demo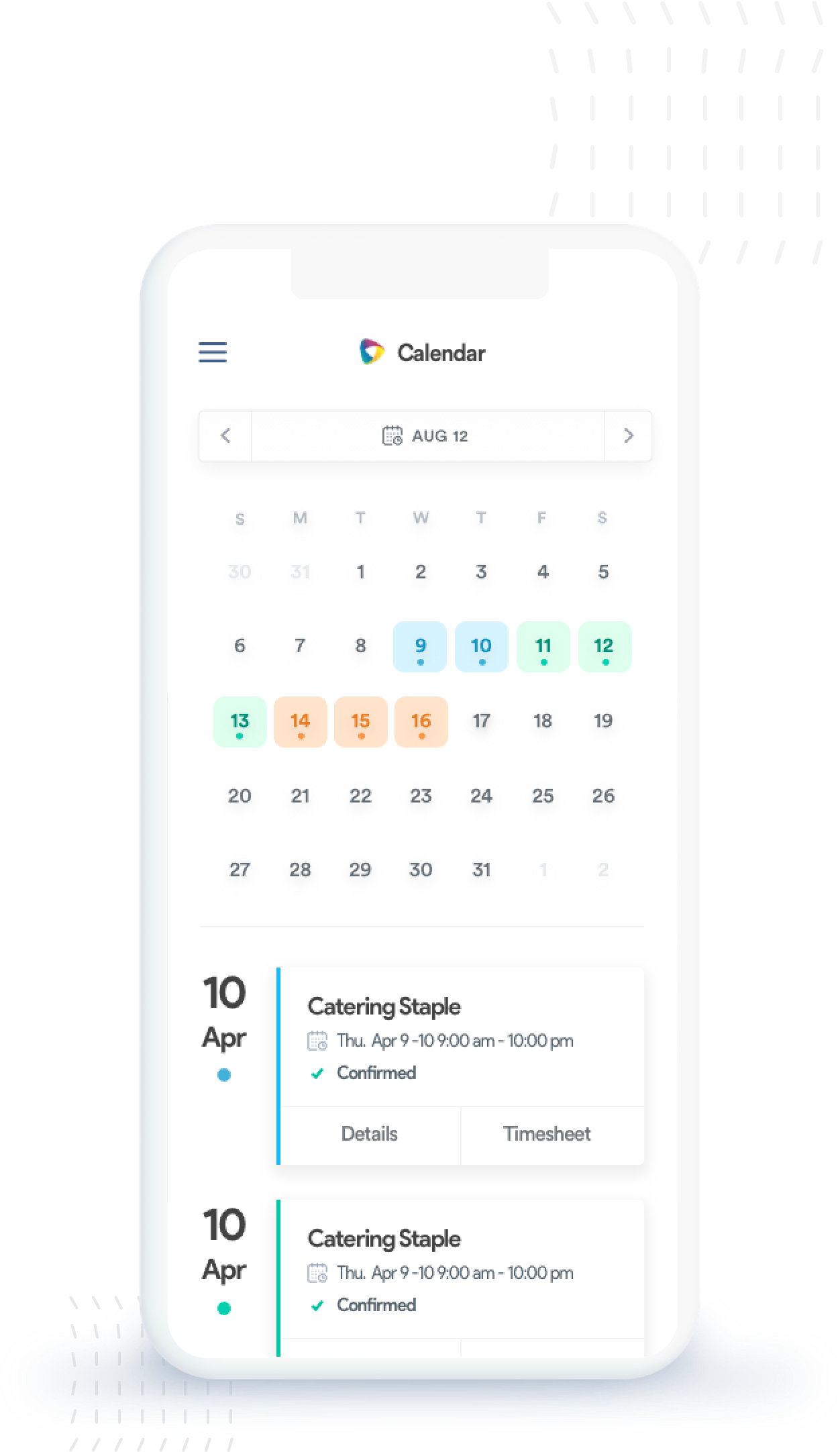 Control high staff turnover rates with Nextcrew event staff app's integrated proprietary technology by managing the never-ending staff recruiting demands and eliminating the time-consuming paperwork.

Source the right people for an event based on the skill, location, and availability and get real-time access regarding the sourced staff's performance through the geofencing technology integrated within the mobile app, putting an end to procrastination, buddy punching, and no shows.

Ensure transparent communication regarding the workers' job requirements by sending timely job reminders and event details through the NextCrew event staff app's communication channels.

NextCrew employee scheduling software for catering and events completely simplifies collecting workers' timesheets and getting them approved by the client.

Do away with manual payrolling and invoicing! Nextcrew's event staff scheduling software allows you to manage the complete payroll and invoicing process for each staff working in the different shifts seamlessly.

Add detailed ratings and reviews for the crew members to ensure transparency and accountability through our event scheduling and attendance software. "Excellent to Work With"
This software is so much better suited to a firm like ours that specialized in event staffing, compared to other more traditional ATS software's out there. Saves us a ton of time, and the team is easily able to create custom pieces for us where we need any extra functionalities.

Alison Hernandez
COO
Staff Shop

Ready to get started?
Get in touch or request a demo
Request a Demo